Traffic Ticket Law – Roanoke Rapids, NC to I-95
Did you get a speeding ticket? A DWI? Get pulled over for some other infraction? We understand, and we can help – call us today!
We Can Help – Online Payments Available!
We understand that getting a ticket is a very stressful event, and taking care of it as quickly as possible can be your biggest priority. Give us a call, and one of our attorneys can walk you through the process of how to complete the forms needed to start the process, and make a payment right here on our website so that in most cases, you do not have to come to court and can get back to normal as soon as possible. 
Call Dixon Law Firm for your Traffic Ticket needs now at 252-541-3100.
Why You Should Hire a Traffic Attorney
You should always contest a traffic ticket. It gives you more control over the legal process, often leads to a better outcome than admitting guilt, and gives you the leverage to fight for your rights in court. You have the right to question those accusing you of the violation. Don't just accept the fine or sentence being handed to you – this can sometimes have severe consequences for insurance or even loss of CDL licenses for those who need to drive for work.
To fight your traffic citation, you will need an experienced Dixon Law Firm attorney that is better equipped to handle court proceedings on your behalf. Your lawyer will know the laws and regulations and can work on reducing your liabilities.
Schedule Now 
252-541-3100
What to Expect Working with Dixon Law Firm Traffic Ticket Attorneys.
Some of the many traffic offenses we help our clients with:
Speeding

Minor Traffic Infractions

Reckless driving

Underage Driving

DWI / DUI

Hit and Run

Suspended licenses

Loss of CDL/Commercial Licenses

DMV Appeals
Take control of this situation and get peace of mind through our professional experience to see your matter through on your behalf.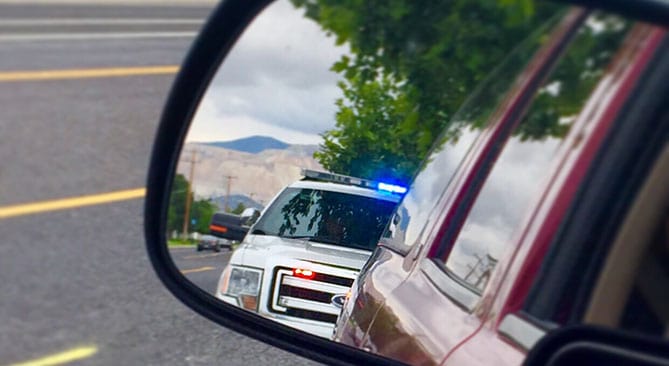 Traffic Ticket Frequently Asked Questions
Can you go to jail for a traffic violation?
It depends on the type of infraction you are being charged with such as misdemeanor, felony, or a simple moving violation. Also, if you fail to appear or have a Dixon Law Firm appear on your behalf, then a bench warrant can be issued for your arrest.
How much do traffic tickets cost?
The real answer is it depends on the nature of your case. A speeding ticket will cost much less than a DWI. A normal speeding ticket, court costs and fine, and attorney fee included, is less than $500. Our office requires a 50% deposit to be paid before the first court date so that we can get the matter continued, and you will have another month to pay the remainder due, and then once the full amount has been paid, we will negotiate the ticket on your behalf and if we are able to reach an agreeable settlement, it will be taken care of. DWIs are handled on an hourly basis, at a rate of $275 per hour of legal work. You will be given an estimate at the outset. We do not bill for administrative tasks.
What happens if I don't pay my traffic ticket?
There are several consequences for not addressing your legal situation. Here are a few to consider that should persuade you to take care of the matter through our law firm:
FTA or Failure to appear in court can lead to the judge issuing a bench warrant for your arrest.
Your license can be suspended and leaves you exposed to facing an additional charge if pulled over by a cop again.
Insurance premiums may increase.
You may not be able to renew your driver's license, again exposing you to more legal liabilities.
Contact Dixon Law Firm
for Your Traffic Ticket Needs