Family Lawyers in Roanoke Rapids
Dixon Law Firm family law attorneys help families traverse difficult legal situations that arise with personal relationships, children, and property.
If you are here, then you are taking your family situation very seriously.
We realize there is a lot at stake and that you will need our experience to lean on to get you the outcome you want. We will treat your situation with the care it deserves. Below is some helpful information to consider to see if it is time to give us a call at 252-541-3100.
When should you contact a family law attorney?
Your first action may just be to get the advice you need to decide on how to proceed in a direction that is best for your family. Here at Dixon Law Firm, our focus is on developing a strategy that involves keeping you out of the courtroom as much as possible. We approach divorce as the sensitive issue that it is, and we understand that the dissolution of a family is an emotionally difficult time, not only for the married couple but for the children and extended family as well. For that reason, we encourage our clients to contact us as early on in the process as possible.
Schedule Now 
252-541-3100
How can a family law attorney help me?
There is no "typical" divorce situation. Every family is unique and every situation deserves the time and attention they need to fully develop an agreement that works for their family.
At Dixon Law Firm, we can explain the legal process involved, discuss your rights, bring up things you may not have considered, and walk you through the entire process from start to finish.
We can be as involved as you would like for us to be – we can handle all of the paperwork for you, we can oversee negotiations and mediations, we can even go to court for you so that you never have to.
The only thing we will not do is take you and your family into the court room and battle over assets – this is called equitable distribution. At Dixon Law Firm, it is our goal to do everything in our power to help your family through meetings and negotiations, and counseling and mediation if necessary, to reach an amicable and peaceful agreement about how your separation and divorce should go so that you can move forward with your life in a positive way. We will do all that we can to get you there.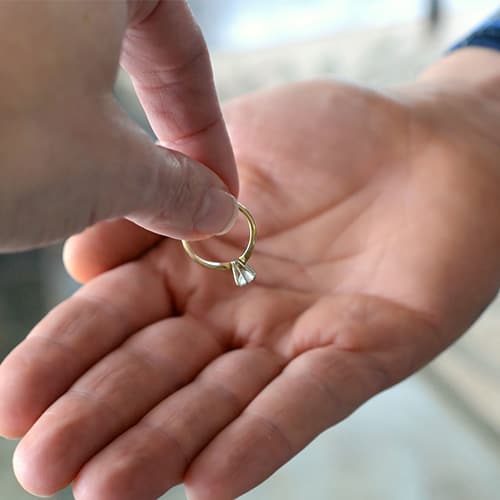 How long does it take to get divorced?
The entire process can take anywhere from one month to one year, depending on your individual situation. We will set an initial meeting with you where we will get to know you and let you tell us about your case. We will need to create and negotiate a settlement agreement, file your divorce paperwork with the court, and depending on how long you have been separated, we will petition the court for separation once an agreement has been reached.
If you are not able to reach an agreement, we still may be able to help you depending on what your circumstances are, so give us a call and we can do an initial meeting to let you know what your options are. Our experience is your leverage and we will empower you with the options to make decisions and take action. Dixon Law Firm family law attorneys can help you get the outcome you desire and deserve so that you can move on with life in confidence.
Here are some of the services you may need when consulting a family law attorney.
Legal Separation
Divorce Cases
Child Custody, Visitation, and Support
Prenuptial Agreements
Postnuptial Agreements
Free Trader Agreements
And more…
Contact Dixon Law Firm
for Family Law Needs